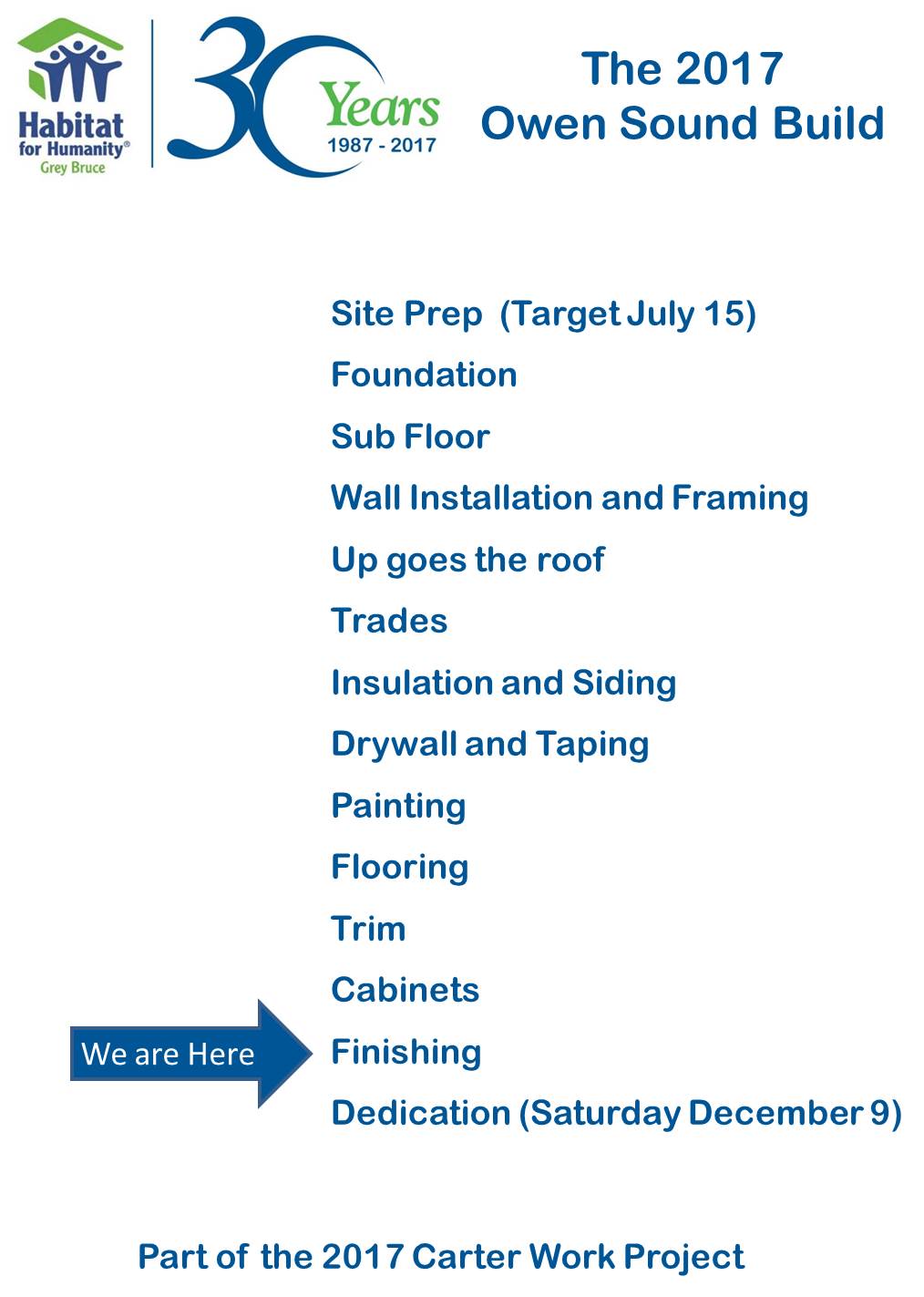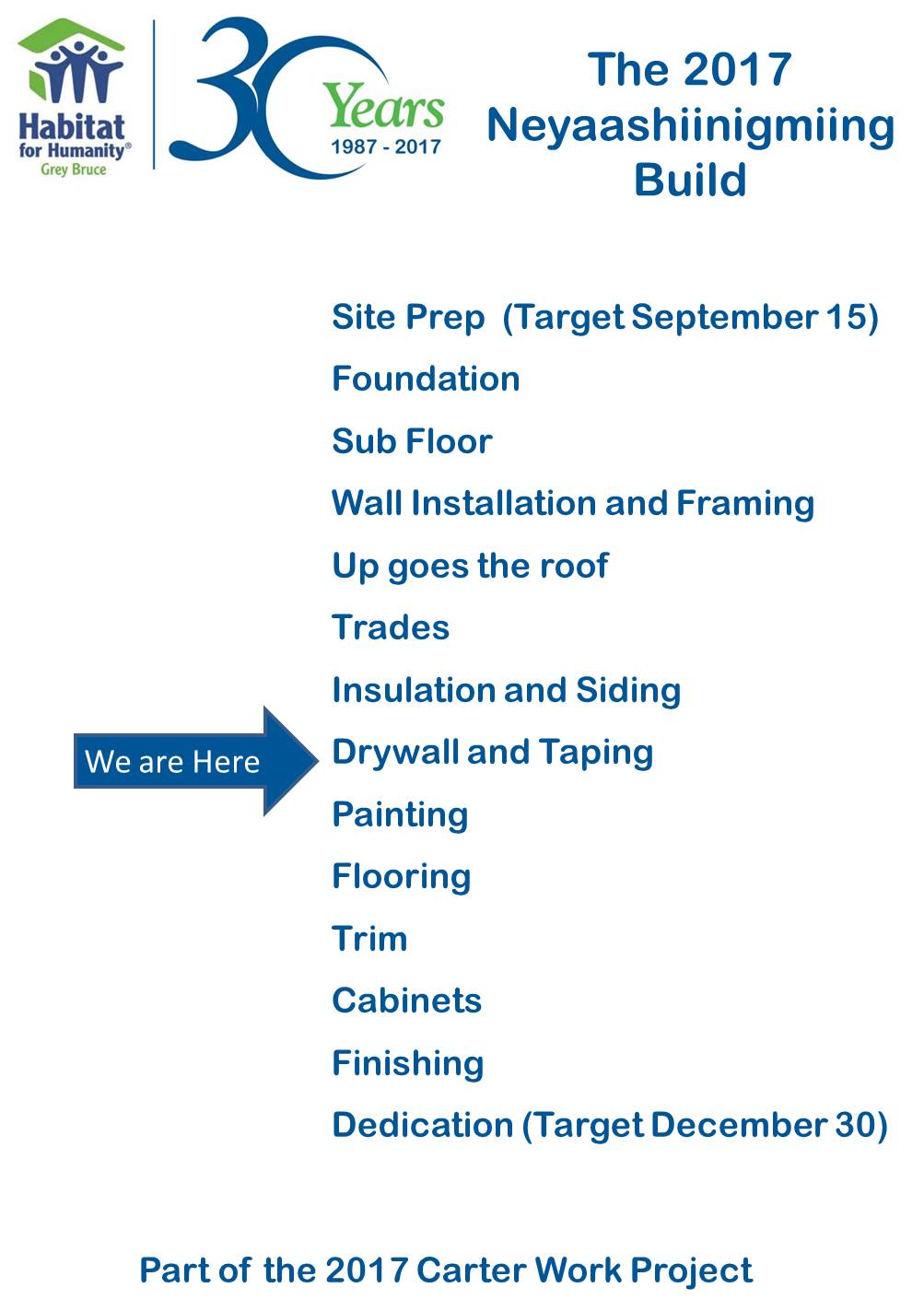 Our 2 houses in Owen Sound are almost finished and we are well on the way of completing Ontario's first Indigenous build in Neyaashiinigmiing.  
Map to the Owen Sound Build site available here.
Click here for map to the Neyaashiinigmiing Build
 

site.
Please click here to receive our e-newsletter keeping you up to date on the status of the Builds.