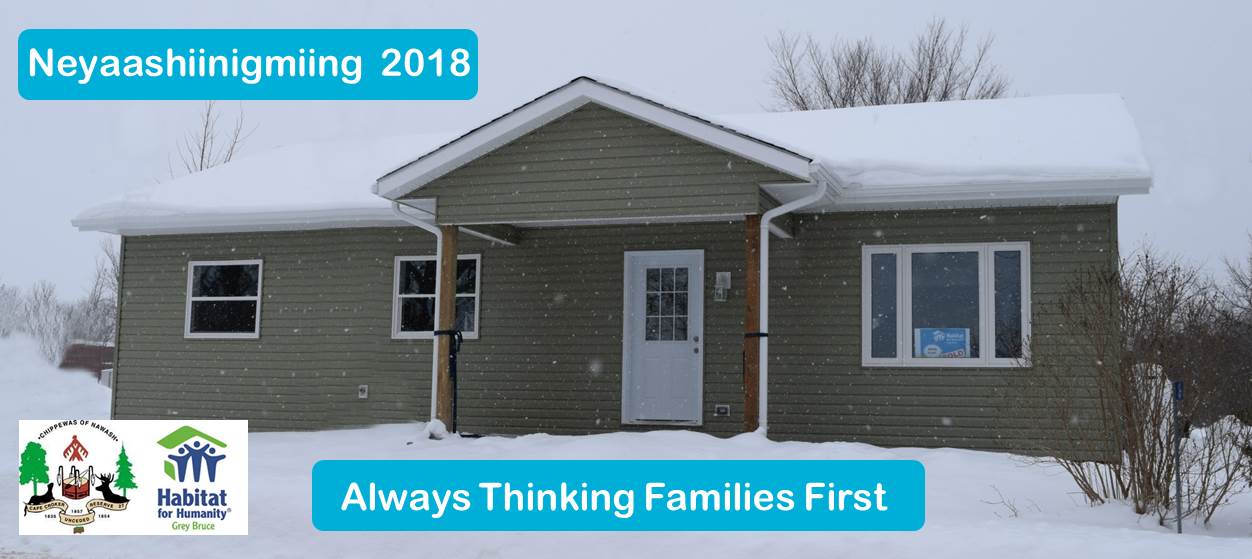 In February of 2018 we completed the first Habitat Build on Indigineous territory in Ontario at Neyaashiinigmiing.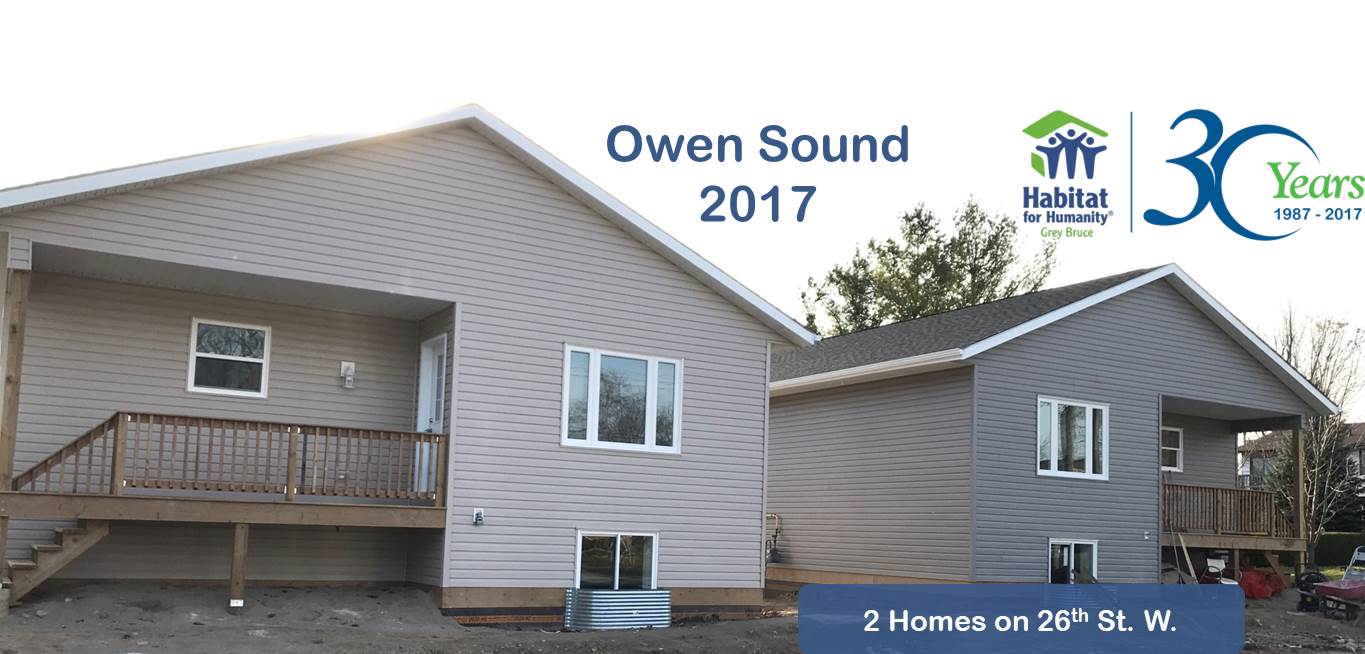 In 2017 we built an another 2 homes in Owen Sound serving an additional 10 family members.
Summer of 2016 saw us in Sauble for our "Build at the Beach" completing a new home for the Partington family.
We spent 2015 at the top of the Bruce Peninsula building our 36th home for Shannon  McAllister and her daughter Olivia in Tobermory.
In ​2014 we were happy to provide new homes for Angela and Eugenie Richard along with Stephanie, Jorja and Josh Shannon on Wellington St. in Port Elgin.
In 2013 we finished a 2 year project in Hanover allowing us to provide affordable housing for 8 families
To date we have built 39 homes in Grey Bruce Counties.
Other Previous Builds:
Owen Sound: 1988, 1994, 2000, 2004, 2007 ( x 6 ), 2010
Markdale 1998; Durham 2000; Meaford 2000; Tara 2001;
Port Elgin 2002; Walkerton 2003; Hanover 2004; 
Thornbury 2005; Inverhuron 2005 ( x 2 ); Wiarton 2009 ( x 4 )